About your Milwaukee Spiritual Life Coach
Thank you for visiting my website today! I have been doing energy healing for almost 30 years and have learned so much along the way that I wish to share with YOU. My journey to becoming a spiritual life coach in Milwaukee has taken me around the world and I'm so grateful that we have this chance to share an experience. Since starting Wholesome Junction I feel so lucky to include my family in this journey: My husband, Joachim, who is a Reiki Master with a gift of healing hands, and my daughter, Krysta, who is a certified life coach and happiness enthusiast. Please read on to meet my incredible and inspiring team.
I want to share my Milwaukee spiritual life coaching and metaphysical healing services with you! Please feel free to contact me through the links provided in our bio's below, or on the contact page and tell me a little about yourself. There is a reason that the Universe has brought you to my website today. Think about what you have desired over that last few days, weeks, months or even years. What have you been asking for? You have the answers inside of you. You only need to listen. It would be an honor for me to work with you as your Milwaukee life coach to facilitate the emotional and energetic change you are asking for in your life.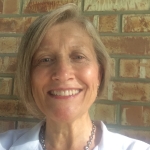 Kathryn Hill - Owner of Wholesome Junction
Emotion Code Practitioner, Certified Life Coach, Certified Light Healer
I am first and foremost the wife of Joachim Hill, my husband of 34 years and mother to our four daughters Liz, Jo, Krysta, Zenita and our son, Courwyn. My family is my grounding force and they are my foremost teachers of love and acceptance. I am grateful for each member of my family as they remind me every day what is important in my life.
I had my first experience with energy healing 29 years ago while living in New York. My oldest daughter, Liz, was just six months old. She had a fever of 103 for three days and no doctor could tell me what was causing her fever. After missing too much work to care for her, my boss gave me the number of a spiritual energy healer located in Washington D.C. He had worked with her on a project in Central America and wanted me to call her right away. That evening I called and gave her my daughter's full name, our address and her birth date. From that information she was able to read my daughter's energy and determine that she had mercury poisoning. She was able to broadcast a remedy to my daughter and within a few hours, at 11:30pm, Liz's fever broke. I called her to let her know what happened and to express my gratitude and she told me that she broadcasted the remedy at 11:30pm. That was my introduction to spiritual healing and energy work and from that point forward my fascination got the better of me and I trained and worked with her learning and developing my gifts and love of energy and spiritual healing.
My discovery of the Emotion Code work came to me as a result of prayers for how I could help my eldest daughter, Liz, who was diagnosed with Lupus about 5 years ago. Her Lupus had become very active and was affecting her kidneys. She had high protein levels in her urine and the doctors were concerned enough that they did a kidney biopsy to make sure that her kidneys were not being damaged. Her biopsy showed that her kidneys were being damaged by her active Lupus, so they wanted to start her on chemotherapy. Luckily the doctor asked her to collect a second urine sample the next day before they started her on the chemotherapy.
Whiile this was all going on, I was introduced to the Emotion Code work through a long-time friend of mine who attended the seminars we put on in New York. I noticed on Facebook that she got certified as an Emotion Code Practitioner. I contacted her and she told me to read Dr. Bradley Nelson's book "The Emotion Code". I was immediately drawn to it. The principle behind the Emotion Code work, as with all energy healing work, is that energy is causal. We are energy bodies and if we find the cause of a problem on the energy level and change or remove this energy, the manifestation of the problem on the physical level will disappear. This has been my experience working with energy healing during the past 29 years, and the Emotion Code works with this same principle.

I devoured the book The Emotion Code and the day my daughter collected her urine for the test that would determine if she was to have chemotherapy, I did my first emotion code session on her. After collecting her morning urine, I did the session and I was able to release a lot of emotions from her kidneys. After the session she collected her urine for the rest of the day. When the doctor tested her urine the next day, he found that the protein in her urine went from 3000mg the week before to 400 mg. He was astounded and couldn't explain how this was possible. He asked my daughter if she had done anything different, or if she had taken any medicine, and she said no. The only thing she did was the Emotion Code session with me! She didn't feel comfortable telling the doctor she did energy work!! The doctor told her that whatever she was doing is working and that she should keep doing it and fortunately Liz did not have to go through chemotherapy. I was grateful to the doctor because now the doctor was telling her to continue working with me! We continued doing sessions on her and less than two years later her Lupus was in remission and she is trying to start her family, which would not have been possible had she gone through chemotherapy. The Emotion Code was a gift to me from the Universe and the beauty of energy healing work is that it works in conjunction with the treatment you get from your doctor! It clears the energy so that the work of your doctors becomes more effective.
Dr. Bradley Nelson, the creator of the Emotion Code, is a chiropractor and understands as well as works with Chinese medicine. Thousands of years ago, Chinese doctors observed that patients with liver problems have emotional symptoms of depression and anger. Chinese doctors understood that our organs create the various emotions that we have. Working with this understanding, Dr. Nelson developed the Emotion Code where he identifies the 60 emotions and the corresponding organs that create these emotions. When an organ has this ball of energy (the trapped emotion) sitting on it, it can misalign the energy organ which in turn causes physical organ to be misaligned. Each organ has a connection to various muscles through the nervous system. When your physical organ gets misaligned it causes the muscles that are connected to that organ to become affected by causing pain or discomfort. This is the cause of many of the "mystery diseases" we have today like fibromyalgia, joint pain and muscle tightness. Therefore, by removing the trapped emotions and aligning your energy organs-which automatically aligns your physical organs-you can be freed from the mysterious muscle pains that you may feel in your body.
The body is an intricately interconnected organism, so a trapped emotion on the liver or gall bladder, for instance, can cause pain in the upper back and/or in the back of your right knee. Likewise, a trapped emotion in the kidneys can cause pain in the neck or lower back. People have experienced immediate relief from these aches and pains from simply removing trapped emotions. Trapped emotions can also cause chronic depression and anxiety.
To contact or book an appointment with Kathryn, please use the online contact form or by calling her at 262-442-4726. She provides the following services:
Life coaching services in Milwaukee, Waukesha, Madison, Racine

Emotional energy healing services, using Emotion Code and Body Code Therapy throughout Wisconsin. Remote life coaching services are offered worldwide via telephone or Skype.

Hire Kathy to talk to your group or company about the Emotion Code, Energy healing and the power of magnets.
Meet my Team:

Joachim Hill
Reiki Master & Hands on Healer
Joachim has been Kathy's faithful and loving partner for 35 years. Since then, they have been on a spiritual journey, building a family and a life in the hopes to create a better future for this world. As his wife, Kathy has watched Joachim grow into his powers and master his healing gift. Over the years she has seen him evolve into the wonderful, patient healer he is today. He is a certified Reiki Master, gifted hands on healer and peaceful spirit. Joachim and Kathy work together, as a healing team, to provide the highest energy to our family, friends and clients.
To contact or book an appontment with Joachim, please use the online contact form.
Krysta Rose Hill
Certified Life Coach, Certified in Positive Psychology, Trained Emotion Code Practitioner with a specialty in pets and animals, Spiritual Intuitive, and Happiness Enthusiast.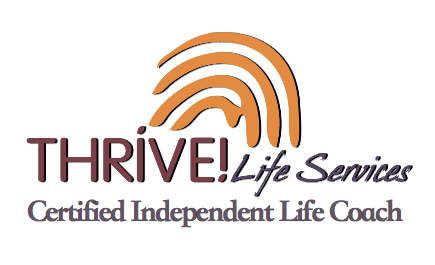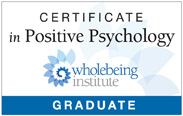 Krysta is a wise and gifted soul, way beyond her years. After graduating with a Bachelors Degree in Fashion Marketing and Business, she packed her entire life into five suitcases and set off to make her dreams of living in the great city of New York a reality. Three and half years later, after accomplishing things she had never dreamed of (Working with high end celebrities and major clients such as Victoria's Secret, Almay, Revlon, Smart Water, Vitamin Water, etc., and traveling around the world giving Key Note speeches with Human Lie Detector, Janine Driver), she had a spiritual awakening that left her questioning everything. Psychic gifts started to manifest and intuitive sensitivities heightened causing major anxiety attacks trying to deal with the powerful and great energy that New York City had to offer. Suddenly everything she worked so hard to build no longer mattered. What she thought would make her happy (success, money, a perfect life) surprisingly made her depressed and was slowly killing her. The intensity and confusion ultimately led her back home to Milwaukee with a quest to find the answer to one of life's biggest questions: What is the true meaning of life? She wanted to find her purpose.
Changing her career path and honoring her soul purpose, Krysta embarked on very painful and awakening spiritual journey into discovering who she was and what made her happy. Through the depression and sorrow she slowly but surely kept putting one foot in front of the other and persevered. She was working with Spiritual Healers and Teachers to heal and hone her own skills as a healer and intuitive. As she got stronger she began taking more classes, receiving her Independent Life Coach Certification through TRiVE! Life Services and eventually went back to school to study Happiness and the science behind it with Tal Ben Shahar and The Wholebeing Institute. Since graduating, Krysta, has begun teaching about happiness and spreading the love in every moment. She blogs for Wholesome Junction sharing her wisdom and loves helping in any way she can. She is also trained as an Emotion Code Practitioner through Wholesome Junction, specifically working with animals and pets.
Growing up in a family where energy healing and homeopathic medicines were normal and frequently practiced, Krysta was very intrigued when introduced to the Emotion Code by her mother, Kathy, during her long certification process with Dr. Bradley Nelson. Asking questions and soaking in everything like a sponge Krysta learned along side her mother, practicing the techniques of Dr. Nelson and grasping a deeper understanding of energy and healing as a whole. During her years spent in Chicago, getting her Bachelors Degree, and New York, working in Fashion, the Emotion Code helped her get through emotional and stressful times; working remotely with her mother and working on herself in her apartment. Upon moving home to Milwaukee to start over, Krysta fell into a deep depression and the Emotion Code helped her deal with those painful emotions (as well as past and past life emotions) to heal. Seeing the miraculous effects it had on her own life she could wait to work and help others. She even worked on friends and co-workers while living in New York. She enjoys working to remove trapped emotions on her family and friends, however, her specialty is working with pets and animals. With her strong intuitive gifts and sensitivity and love of animals, she is able to help our beloved pets heal and provide relief from stress, heartbreak, trauma and physical aches and pains that cannot be communicated otherwise through words.
To learn more about Krysta, visit her website.
If you wish to book an appointment with Krysta please use the online contact form or email. She offers the following services:
"Find your Happiness" Coaching

(using scientifically proven and successful tools from Positive Psychology to live up to your highest potential). Available for groups and individual sessions.

Hire Krysta to speak with a group or company on finding your happiness. She can apply her knowledge to help with whatever group, problem or aliment you are facing.

Intuitive Life Coaching (using tools in Positive Psychology)

Emotion Code work on pets, animals and children.
Expertise.com researched 150 life coaches in the Milwaukee area and Wholesome Junction is ranked #9!
https://www.expertise.com/wi/milwaukee/life-coaches#provider1